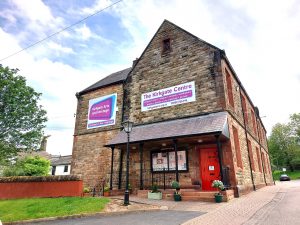 Kirkgate is an entertainment and cultural venue at the heart of the lively community of Cockermouth, Cumbria.
We celebrate our local talent and heritage, and bring top quality professional entertainment to our town and many other communities across the area to the west of the Lake District National Park.
Whether you enjoy films on a big screen, live music, theatre, exhibitions, shows for children and families or community events, Kirkgate has something for everyone. Our quirky character makes us a special venue for weddings, parties, festivals and conferences.
Our vision is to ensure that creative talent is valued, developed and supported, with opportunities for all to actively enjoy the arts, local heritage and community life as well as being thoroughly entertained!
WHAT'S ON
Testimonials