HM QUEEN ELIZABETH II
We at Kirkgate share the national and international sadness at the passing of Her Majesty Queen Elizabeth and send our condolences to the Royal Family. During this period of National Mourning we are following government guidance and continuing our activities. There will be a minute's silence and we will screen an image of HM The Queen before our film showings. The Kirkgate Centre will be closed to the public on the day of the funeral as a mark of respect.
His Majesty King Charles III has acceded to the Throne as our Head of State and is leading the Nation in mourning and adapting to the new era. The King is a great friend of Cumbria, of young people and of the arts and heritage.
The monarch's representative in Cumbria is the Lord-Lieutenant, Claire Hensman, who lives near Kendal. One of the main duties of the Lord-Lieutenant is to support charities and volunteering, a central interest of Their Majesties the late Queen and the new King.
You can read Mrs Hensman's remarks on the Queen's death here: https://news.cumbria.gov.uk/News/2021/passingofhermajestythequeen.aspx
AUTUMN OUT WEST
The main feature of this month's Chronicle is Arts Out West – the mainstay of Kirkgate Out West, the umbrella for all the work we do throughout West Cumbria, not just in Cockermouth.
Through Arts Out West we work with volunteers in over 25 village halls, community centres, libraries and other venues all across our area to put on great shows from touring performers and to set up a range of cultural activities people can take part in.
A lot of the shows come to the Kirkgate too but there's nothing to stop you having a night out in one of the venues and joining the local residents. Details, venues and tickets are available through our website. We're ranging far and wide, from Millom to Maryport, and from Bowness on Solway to Ennerdale, with many places in between.
Check out what's on offer at https://kirkgateartsandheritage.org.uk/whats-on/ with the Arts Out West filter. We owe thanks to the Arts Council, Copeland Community Fund and Cumbria County Council for funding that supports this work.
In Cockermouth at culture HQ itself, the Kirkgate Centre, we also have a full autumn programme of shows and activities, including a special exhibition in October that picks up the regular back-to-school theme of autumn. Keep reading on!
Arts Out West
The vision of Arts Out West is that no matter where you are in West Cumbria, you can easily get to practice your own creativity as well as see fantastically entertaining musicians, dancers, theatre groups and more, all within walking distance of your doorstep and at reasonable prices.
A key part of this is the input of the many volunteers at the venues without whom shows and activities would not take place. They work with Kirkgate staff to select the acts and performers, to promote the events and pull in audiences, all with the knowledge of their venues and the local people where they live.
This month, a couple of the volunteers helping very different communities in town and country tell their stories.
Loweswater
I am Penny Leck, a full-time primary teacher and volunteer promoter for Arts Out West at Loweswater Village Hall. It's a small hall with an amazing view down Crummock Water to Buttermere, with Great Gable visible on clear days. We have become a popular venue for smaller weddings.
I first persuaded the Hall Committee to give Arts Out West a try after the collapse of our local am-dram group – The Tethera Valley Players – following the November 2009 floods. The floods happened the day before opening night and hit several cast members and most of the communities who would usually be our audience. We delayed until the February and had one of the best 'runs' we'd ever had as everyone turned out for some light relief and to catch up with each other.
The Players were made up of volunteers from Loweswater, Lorton and Buttermere, who were brave (or stupid) enough to get on the stage. Performances were always light-hearted comedies from the likes of Alan Ayckbourn and we aimed to bring some laughter into the back-end of the year. After the cast dwindled and the director moved, there were only the cream teas and funerals to bring people together at the village hall.
Along came Arts Out West. The first act we hosted was Mervyn Stutter- long-time comedian and stalwart of the Edinburgh Fringe. We had a full house and everyone had a great time. Since then, we have had comedy theatre, serious theatre, musicians of all kinds from popular music to concert pianists and Celtic-influenced harpists along the way. We always host a show in the Autumn to give people something to look forward to and get them out of the house on those long dark nights. Hosting a show in the spring/early summer depends on the timings as we are in the heart of the farming community and lambing needs to be taken into account.
I have thoroughly enjoyed every performance I have seen and know I have seen acts I would not ordinarily have seen if they were only playing in large theatres/ cities.
Maryport
I'm Christine Slater, and a volunteer promoter at the Settlement in Maryport.
I grew up in West Cumberland but moved away to go to college and eventually ended up in Glasgow, where I was a researcher at the University for many years. Glasgow was where I developed a taste for live theatre and music, and I particularly enjoy them in smaller venues. When I retired, I returned to West Cumbria and bought a house in Maryport near the harbour and started attending film and music nights at The Kirkgate and talks by local authors and occasional art exhibitions at The Settlement.
The Maryport Settlement has a long history of providing education in the arts to working people. The building, known as Castle Hill, was built in 1785 as the residence of a Maryport ship owner, and continued to be a private residence until 1934 after which it became The Education Settlement. In the 1930s male unemployment had reached 80% in Maryport and The Settlement was one of several established to alleviate poverty and provide educational opportunities for working people. Over the years, many eminent speakers came, and many exhibitions were mounted. The painter L.S. Lowry had an exhibition in 1962, and Sheila Fell, the Aspatria-born artist, in 1964.
In 2006, the building was sold to the Local Education Authority with the understanding that it would continue to deliver educational opportunities. At this time, a lift and ramps were installed to make the building accessible. In 2018, the assets were transferred to Castle Hill Trust, and in 2022 I became a Trustee of Castle Hill Trust after volunteering for several years. As a volunteer, I continue to organise talks by local authors and experts, and monthly film nights.
I am the promoter of Arts Out West events at The Settlement. The venue is particularly suited to small musical performances, and we were delighted to host an event for children in the garden last year, as well as several indoor performances for adults. We have also hosted art and craft workshops in collaboration with Kirkgate and local artists.
For more information about What's On at The Settlement visit www.maryportsettlement.org.uk


BACK TO SCHOOL AT KIRKGATE
Next month, our Heritage Group volunteers will be holding a new exhibition at the Kirkgate Centre about school days in Cockermouth. The Centre was once itself a school, of course, but the exhibition's focus is the educational history of the buildings on Strawberry How on the edge of town. Here's Gloria Edwards to tell us more:
Heritage Group members have been looking at the Strawberry How site on the way out of Cockermouth towards Lorton that now houses attractive apartments.  It began its life back in 1881 as the Cumberland Industrial School, taking in unruly boys not only from Cumberland but also other parts of the country.  These were boys felt to be in need of discipline and direction to set them back on the straight and narrow.  One such boy, Kylee Gay, came from London around 1904. He had been found sleeping underneath a cart in the capital's streets, after his mother was deemed incapable of looking after him.
Kylee recorded his memories, revealing a grim life of hardship at the Industrial School, with little in the way of affection.  It seems not to have done him too much harm, since he later married, raised a family, and lived into his 90s.


With the closure of the school in 1921 there was much discussion as to the future of the building.  It re-opened in 1929 as the Cumberland County Secondary School, and we have one lady's memories of her time there in the Kirkgate local history collection, including spending an entire year making a pair of knickers!  The item in question began life as a piece of white material but, because the teacher kept asking for inadequate stitches to be continually replaced, the offending article at the end of the year was described by the teacher as 'pale black'.  We are also lucky enough to have a set of pre-World War II photographs of pupils, including one of a boys' rugby team in 1936.  The boys would have been just the right age to be conscripted to fight, and one wonders how many of those boys came back from the fighting.

With the introduction of the Education Act 1944, school fees were abolished and the 11 plus examination came into being.  The school then became the Cockermouth Grammar School, and had the reputation of being one of the best schools in the County, building on the achievements of the County Secondary School.  1958 saw the building of the Derwent School on Castlegate Drive, and the Grammar School operated on two sites until 1984, when Derwent School became Cockermouth School.   The Grammar School buildings were redundant and eventually converted into the present-day apartments, following a successful bid to save the site from potential demolition.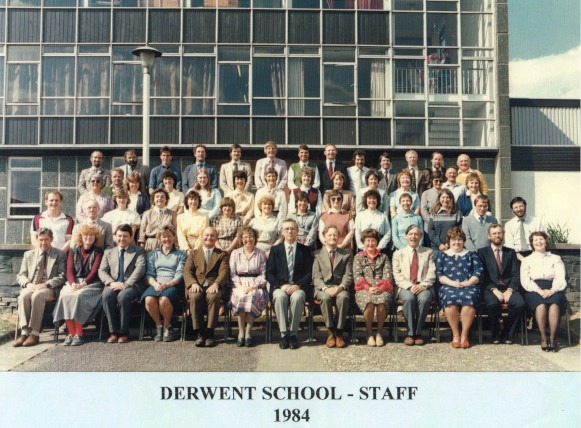 At our exhibition we will have a large number of school photos on display, including many of the photographic albums donated by Mrs Southgate, a long-standing teacher at the Grammar School with her husband, and someone with a keen involvement in amateur dramatics at the school.  The exhibition will be open from Wednesday to Sunday, 26th to 30th October inclusive.  It's free admission (donations welcome), with refreshments on offer – we hope to see you there!
Gloria Edwards
@Home@Kirkgate
Many local businesses and community organisations use our facilities for their activities and in each KQC we feature one of them. This month, Cairo Irving of the Richmond Fellowship tells us about the new service they have begun to provide at the Kirkgate Centre to help people in need of support.
Richmond Fellowship is a nationwide mental health charity with various services throughout the country. In Cumbria we run the Cumbria Safe Haven, and the Kirkgate Centre in Cockermouth is the base for some of our community mental health drop-in sessions. These sessions are every Monday 1:30pm – 4pm.
Cumbria Safe Haven offers support in two forms:
The community drop-in sessions are a welcoming, non-judgemental and safe place for people to access support. During the sessions topics can range from mental health and ways of improving wellbeing, home or work life, signposting to other relevant services, or a general chat with someone to listen. It allows for people to connect with support as well as others who may have faced difficult challenges. No appointment is needed to attend.
The Cumbria Safe Haven also offers one-to-one support for individuals who prefer more private and tailored support. A total of 8 sessions are offered and these are generally on a weekly basis. One-to-one appointments can be delivered over the telephone or face-to-face in Whitehaven. During the appointments, the team can provide individuals with advice and guidance to explore their mental health and positive ways of managing this through development of coping strategies. They can also provide emotional support and signposting to other relevant services that may be able to help.
Individuals who require support from the Cumbria Safe Haven can self-refer to the service or be referred by someone supporting them. The service is free to access and available to anyone aged 18 and over living in Cumbria.
For more information or to book an appointment you can attend a drop-in session at the Kirkgate, or contact the team on the following details:
Telephone: 0330 008 3911
Email address: communitysafehavens@richmondfellowship.org.uk
The Cumbria Safe Haven also have their own Facebook page – "RF Cumbria Community Havens" where all service updates are added.
Whether you are a business, a voluntary organisation or a local resident looking for the perfect place to hold your activities, parties or events, please get in touch with our Operations Manager Katie Gentry on katie@thekirkgate.com or phone 01900 829966. There's more information here: https://kirkgateartsandheritage.org.uk/venue-hire/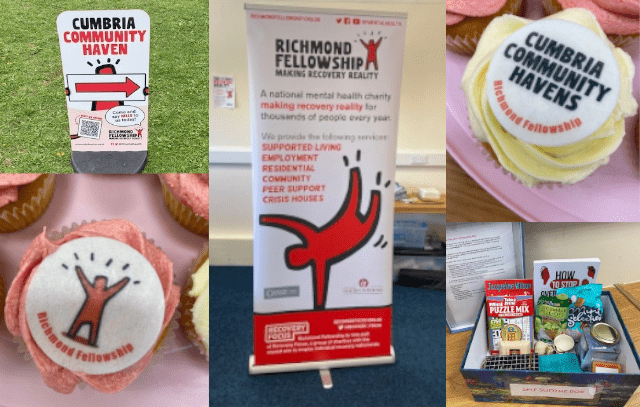 BECOME A FRIEND OF KIRKGATE
Do you think it's important to have an organisation and venue like Kirkgate that does so much to add to life in our area? If you do, you can help to support us in the work that we do for the community by joining our exclusive Friends organisation.
From £20 a year you will enjoy various benefits as a Friend:
Free ticket exchange if you book tickets for shows and are unable to attend
Priority invitations to special events
Occasional newsletters updating you on future plans and new developments at Kirkgate Arts and Heritage
Join here: https://www.kirkgatearts.org.uk/become-a-friend/.
WHAT'S ON YOUR DOORSTEP
Are you signed up for our fortnightly email with the low down on what's coming up at the Kirkgate and Arts Out West venues? https://kirkgateartsandheritage.org.uk/sign-up-for-news/
There's a full autumn of events and activities on offer – films, music, theatre, live-streaming, workshop activities, poetry and more all the way through to early December!
There's always a lot on at Kirkgate and Arts Out West venues with something for everyone: daytimes, evenings, weekdays and weekends. Search our website by category or date to find what tickles your fancy www.kirkgateartsandheritage.org.uk, follow us on Facebook, Twitter and Instagram @Kirkgate.
Check details for all upcoming shows here: https://thekirkgate.ticketsolve.com/shows
General Manager's Letter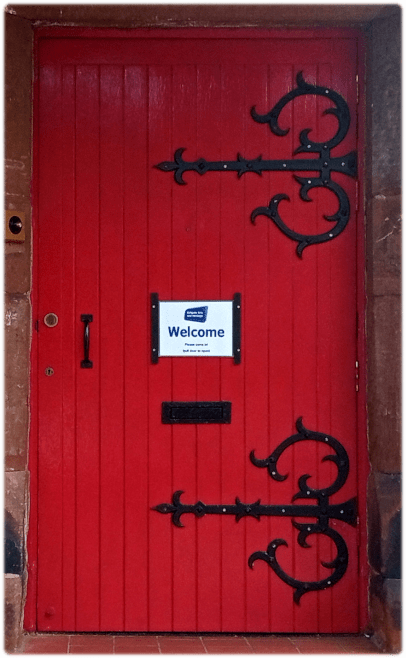 We're glad to be back with the Chronicle after a long and busy summer, but the pace is not letting up and there is a lot to come this autumn.
Following government guidance to charities in the wake of the sad news of the death of Her Majesty the Queen, we are continuing with our programme of events.
So many wonderful tributes have been paid to Her Majesty the Queen since her death last Thursday yet we know many people will feel a great sadness. Kirkgate is always keen to play its part for the community whenever difficulties arise, offering a place of friendliness and togetherness, bringing people together to share good times and bad. We have been a haven at times of devastating flooding and we are so glad to now be the base for the Richmond Fellowship's Monday drop-in sessions, as we report in this month's Chronicle.
We will be closed to the public on the day of the Queen's funeral and will look forward in future to another, happier, time when perhaps the new King will visit Cockermouth again as he has done in the past. King Charles is known to love Cumbria's farming, fells and heritage and his ancestor, Queen Mary of Scots, stayed at Cockermouth Hall, which was just over the road from Kirkgate, when she fled Scotland aiming to seek refuge with her cousin the first Queen Elizabeth.
Our town's links with the monarchy go back many centuries and just last year we celebrated the 800th centenary of being granted our market charter by King Henry III.
Emma Heys
emma@thekirkgate.com