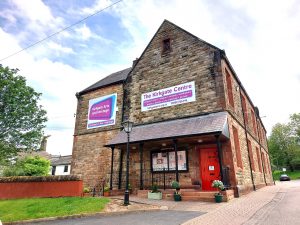 Kirkgate is an entertainment and cultural venue at the heart of the lively community of Cockermouth, Cumbria.
We celebrate our local talent and heritage, and bring top quality professional entertainment to our town and many other communities across the area to the west of the Lake District National Park.
Whether you enjoy films on a big screen, live music, theatre, exhibitions, shows for children and families or community events, Kirkgate has something for everyone. Our quirky character makes us a special venue for weddings, parties, festivals and conferences.
Our vision is to ensure that creative talent is valued, developed and supported, with opportunities for all to actively enjoy the arts, local heritage and community life as well as being thoroughly entertained!
JOIN OUR TEAM
WHAT'S ON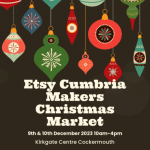 10th December 2023 10:00am
Kirkgate Centre
Come along to the Kirkgate Centre between 10am and 4pm on Saturday 9th and Sunday 10th December for inspiring gifts created by local makers. more details to be announced!
10th December 2023 12:30pm
Kirkgate Centre
As part of the Taste Cumbria weekend join us for a family drop-in cooking session with Manon from Wild Zucchinis. We'll be decorating Christmas biscuits, making mince pie wheels and hot chocolate cones. We are looking forward to welcoming you. Drop in anytime between 12:30-3:30pm! Cost £3.00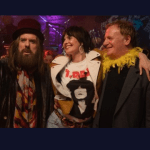 11th December 2023 8:00pm (Doors open at 7:00 pm)
Kirkgate Centre
This story takes us on a tumultuous journey from the height of T. Rex mania in 1970s Liverpool to the present-day poignancy of what would have been Marc Bolan's 75th birthday. It captures the heady exhilaration of glam rock mania through the experiences of a group of over-excited kids from a local children's home before a devastating road accident changes ...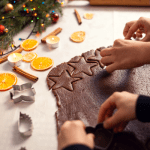 13th December 2023 9:30am
Kirkgate Centre
This workshop led by celebrity chef John Crouch will guide you through the making of some easy show offChristmas pieces! This workshop is for all abilities and ages, and ideal for anyone lookingfor presentation tips for that wow factor this Christmas! All ingredients will be provided, please bring storage containers if you have them. On the menu: Holly wreath biscuits ...
Testimonials